Finding a Good DUI Lawyer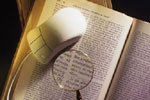 Locating a good Riverside DUI attorney or San Bernardino DUI lawyer can be a grueling process. Many attorneys lack experience and/or skill and are thus incapable of competent representation in a drunk driving case. They may even resort to unethical tactics to promote their practice. To protect yourself from choosing such a lawyer, please bear in mind the following key points:
Is the lawyer Board-certified by the National College for DUI Defense? Is he a member of the college? Did the lawyer graduate from a distinguished institution?
It is impossible for any attorney to predict the results of a case. Does the attorney make promises on the outcome of the case? This is something no principled attorney would do.
Does the lawyer have a solid professional network which he can tap into in order to call technical expert witnesses in police procedures and to gain access to blood/breath analysis? Will the lawyer have blood samples reanalyzed?
What amount of the lawyer's cases are DUI defense related? Is the lawyer exclusively a DUI defense attorney? DUI defense is quite a complicated and specific area; for more details, see the discussion on the increasing need for specialization in DUI defense practice in the "American Bar Association Journal". Involvement in multiple types of cases is very similar to a family doctor juggling cancer research, heart surgery, and brain surgery. A professional who does not specialize in his/her field spreads him-/her-self thin and is limited in access to appropriate resources to perform well.
Are all of the charges detailed in a written contract and explained thoroughly? Does the contract include an itemized listing of all of the "extras" (expert testimony, blood reanalysis, trial, DMV license hearing, subpoena costs, etc.)? Also, is there a retainer fee, or is this already included in the total charges? Will there be additional hourly charges?"
The best score for ability and ethics with the Martindale-Hubbell International Directory of Attorneys is "A-V". What was the lawyer's score?
Are there any negative comments or complaints about the attorney with the State Bar?
There appear to be only three law firms in California which both specialize in drunk driving defense exclusively and are "A-V" rated ("very good to preeminent") by the Martindale-Hubbell International Directory of Attorneys. Two of these firms are headed by former Deans of the National College for DUI Defense and, under the auspices of the American Bar Association, are both Board-certified by that prestigious organization. One of these has offices in Riverside:
The Law Offices of Taylor & Taylor – Riverside and San Bernardino DUI attorneys - An AV-rated 4-attorney firm representing DUI clients in the courts of Riverside County and San Bernardino County, with offices in Riverside and Rancho Cucamonga. A former prosecutor, Fulbright professor of law and dean of the National College for DUI Defense, Lawrence Taylor is the author of the leading DUI defense books Drunk Driving Defense and California Drunk Driving Defense. The firm is apparently unique in having its own technical support staff of law enforcement, DMV and blood/breath alcohol experts, and is listed in the Bar Register of Preeminent Lawyers.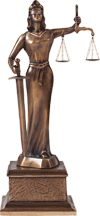 For listings of other DUI attorneys who represent clients in DUI cases in Riverside County, San Bernardino County, California or other states, the following professional organizations can be helpful:
California DWI Guide
The statewide version of "Riverside DUI", containing recommendations for DUI defense attorneys across the state.
College of DUI Defense Lawyers
Organization of over 800 attorneys from almost every state who focus on drunk driving defense.