San Bernardino County DUIs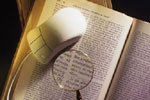 Citizens charged with drunk driving are often understandably confused when confronted with the criminal justice system. The following resources will help answer many questions such as when and where to appear in court, where to get a copy of the police report, how to contact the prosecutor's office, or where and how to pay a fine.
San Bernardino County Courts
Information that include locations, phone numbers, maps and forms for San Bernardino Superior Courts.
San Bernardino District Attorney
Locations of all branches of all District Attorney's offices countywide, including phone numbers.
San Bernardino County Sheriffs
Locations of sheriffs stations, phone numbers and general information regarding the San Bernardino County Sheriffs.
San Bernardino County
Official website of San Bernardino County.
San Bernardino Public Defender's Office
Address and phone number for the public defender's office.
California Highway Patrol
Locations of offices statewide.
San Bernardino Superior Courts Locations
City Website
Lucerne Valley (Site Unavailable)
Police or Sheriff's Department